Article with tag "STATOR"
Are drone motors AC or DC?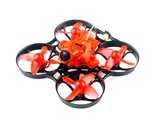 Drone motors are generally brushless DC motors. Brushless motors are powered by direct current (DC) electricity, which...
↪ More...
Why is a brushless motor better?
A brushless motor is an electromechanical device made up of magnets, wire coils and other components, typically found...
↪ More...